WELCOME TO
NORMANDY TO VICTORY TOURS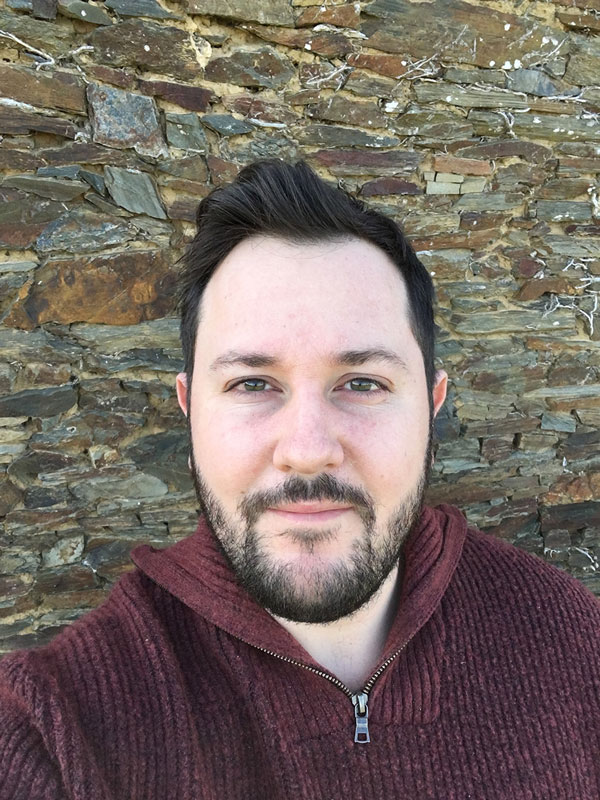 My name is Jon.
I'm English and have worked as a professional tour guide since 2016.
I offer private guided tours and unique bespoke tours of the D-Day Beaches and of the inland sites of the Battle of Normandy.
Let me share my passion, knowledge and remarkable stories with you explaining the D Day landings on June 6, 1944, the Battle of the Hedgerows and the progression of the Allied Forces in Normandy and beyond . . . to Victory!
Join me for a memorable day of discovery using maps, photographs and genuine battlefield artifacts to enhance your experience with Normandy to Victory Tours!
TOURS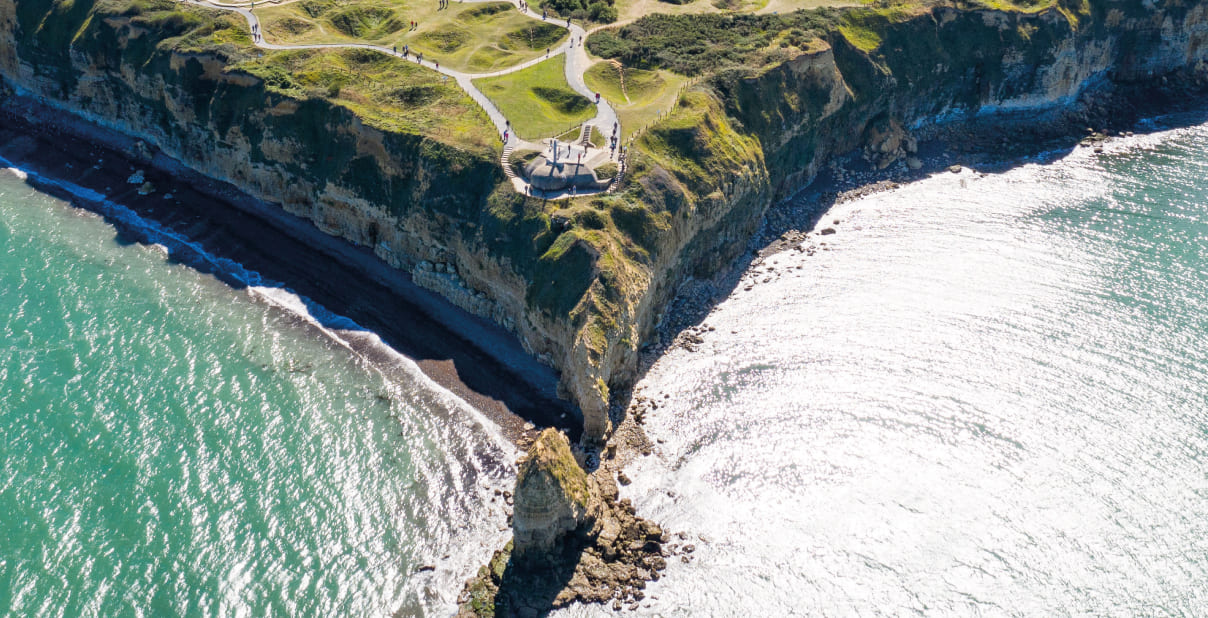 AMERICAN SECTOR TOUR
Together, we will look at the American involvement on D Day – the airborne drop of the famed 82nd and 101st Airborne divisions around the town of Sainte Mère Église, Utah Beach (the most successful of the landing beaches), the heroic climbing of the cliffs of the Pointe du Hoc by the 2nd Rangers, deadly Omaha Beach, the hallowed ground of the Normandy American Cemetery.
The choices are endless – Let's honor their accomplishments.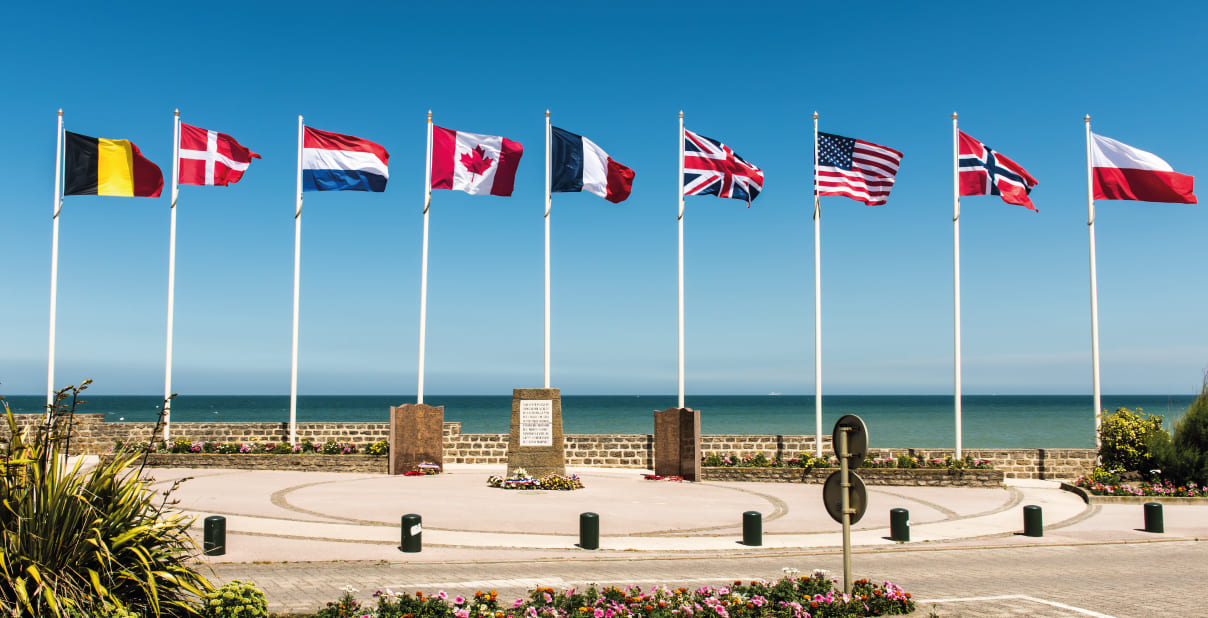 CANADIAN SECTOR TOUR
Together, we will look at the Canadian contribution on D Day and beyond. From the costly storming of Juno Beach, the inland push that made the furthest advance of June 6th, the dreadful encounter with the infamous 12th SS Panzer Division "Hitlerjugend", the notorious Abbaye d'Ardenne, to the peaceful Canadian Commonwealth War Cemetery at Bény-sur-Mer.
The choices are endless – Let's honor their accomplishments.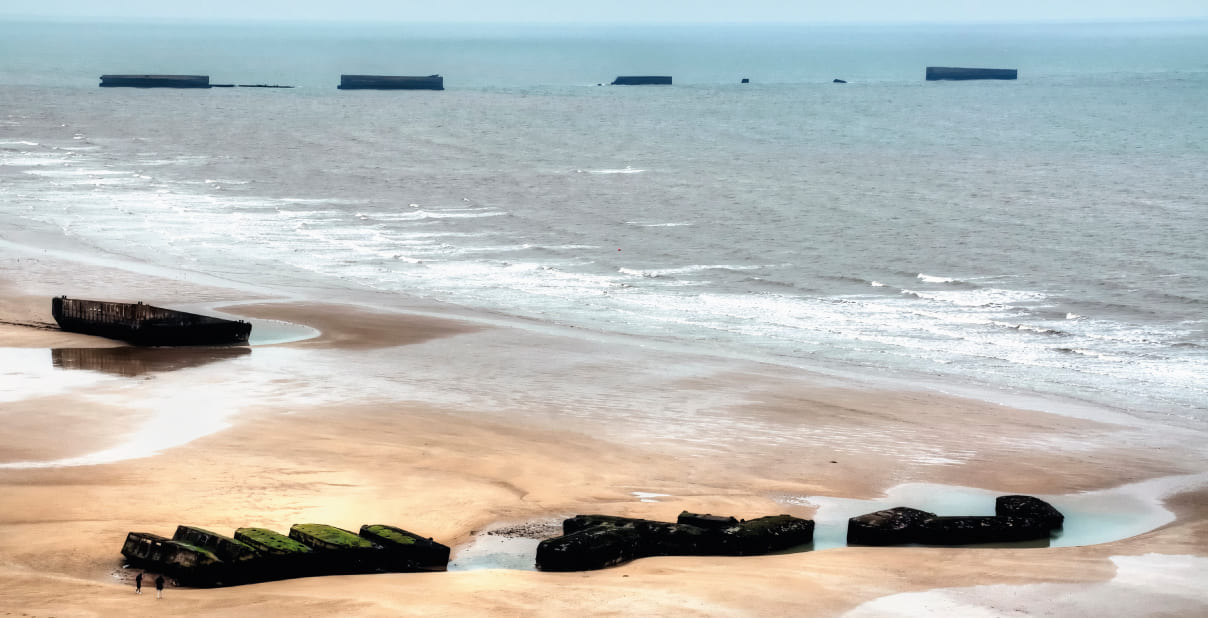 BRITISH SECTOR TOUR
Together, we will look at the British participation on D Day – the daring glider assault on Pegasus Bridge, the valiant stories of the taking of Gold and Sword beaches, the imposing German coastal gun battery at Longues-sur-Mer, the remnants of the British Mulberry harbor at Arromanches, the beautiful Commonwealth War Cemetery of Bayeux.
There are so many historic sites to choose from – Let's honor their accomplishments.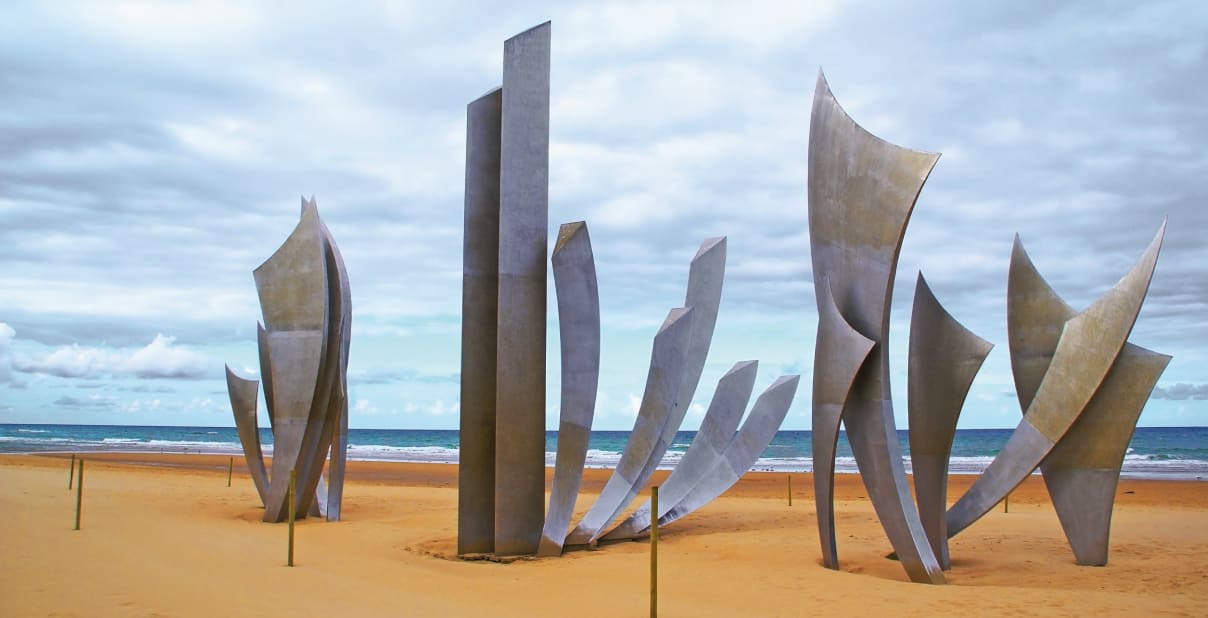 THE BATTLE OF NORMANDY
D-Day was but the first day of a grueling three-month long battle which included the following major engagements: the assault on Caen, the fall of "Festung Cherbourg", the capture of Saint-Lô, the strike of Operation Cobra, the German counter-attack at Mortain, General Patton's drive towards Brittany and the closing of the Falaise gap.
Over one day or longer, we can take our time to honor the accomplishments of the Allies in Normandy.
TOUR – FOLLOWING IN THE FOOTSTEPS OF ...
. . . a relative, a unit such as the famed "Band of Brothers", the men of Easy Company of the 506 Paratrooper Infantry Regiment . . .
All my tours can be personalized but if you would like an in-depth tour about a person, a unit or a theme in particular, then please contact me with your request.
I will research and prepare a custom tour for you.